MBK Entertainment applies for trademark of T-ara's name for the next 10 years
MBK Entertainment, the former agency of T-ara, has filed a trademark application with the Korean Intellectual Property Office for the name T-ara (including 티아라 in Hangul).
When reached for a statement, a representative confirmed that, "it is true."
After examination of the application, if the trademark is registered, the members will not be able to utilize the name "T-ara" without MBK Entertainment's consent for the next 10 years. Even if the members choose to reform under a new name, they will have to pay royalties to MBK Entertainment if the perform any songs by "T-ara."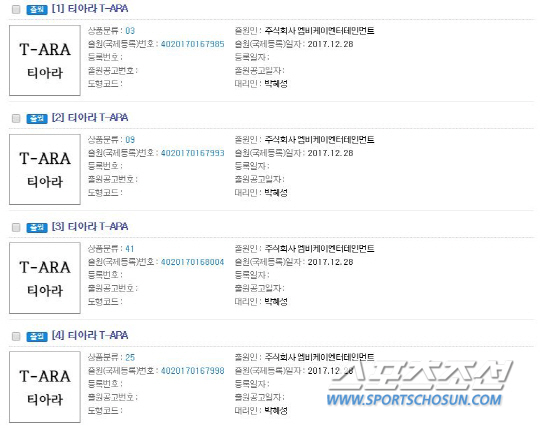 In a similar situation, boy group Highlight were forced to change their name when their former agency, Cube Entertainment, registered a trademark for their original name, Beast, and disallowed the group to use the name.
MBK Entertainment's side clarified their situation is different from Beast, in that they were not forbidding permission for T-ara to continue use of their name and that they were in the right to register the trademark in order to protect the name.
***
Source: Naver
About Author