T-ara's transformation and doing away with dance songs, will they succeed?
Girl group T-ara, who have mainly attracted attention and popularity through cheerful dance songs like Roly Poly, Bo Peep Bo Peep, Time To Love, Lovey-Dovey, etc., are deciding to make a comeback with a medium-tempo songs with emphasis placed on lyrics instead of their usual dance songs for the first time.
After 1 year and 3 months since their previously promoted mini album, So Good, last year, they are in the midst of preparations for a new album with Duble Sidekick.
The main thing worth noting is that this is T-ara's transformation and the first time not producing and performing dance songs since their debut back in 2009.
Main vocalist Soyeon has separately performed solo ballad songs and other album tracks which are lyrical songs but it's quite rare for fans to see the all of T-ara have activities promoting a calm and relaxing title song.
It has just been a while since Duble Sidekick finished producing the songs so there isn't much information other than the fact that the songs will be medium-tempo.
MBK Entertainment said, "The new songs have just been given to us and the members haven't spent much time listening to the songs yet so we can't say much at this point yet. But the songs this time are slow and quite different from the songs they used to promote previously. We will gradually reveal information about the new songs."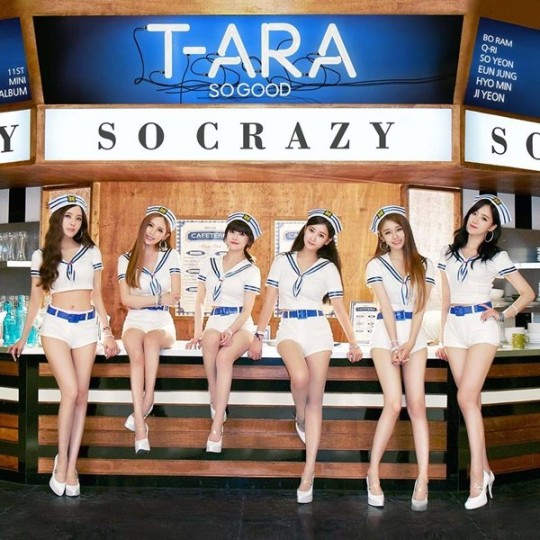 So what could be T-ara's reason for deciding to make a comeback with a non-dance title song since their debut 7 years ago?
First of all, they are making a comeback during the later period of the chilly Autumn so a non-dance, medium-tempo song might suit the season. The music chart is also showing a trend that emphasizes on R&B and ballad genres so there is a high possibility that the selected title song would do well.
Also, the possibility of wanting to reform and repair their negative image should not be excluded. It could also be that slow tempo songs are also able to show a more sincere image as compared to dance songs.
Since ex-member Hwayoung's departure back in 2012, T-ara had released many rounds of new songs that were unable to receive a good response from the public.
Because of this, the members who had gone through a tough 4 years said that their overseas fanbase is growing but they are longing for the kind of popularity in Korea they used to have in the past.
Of course, it wouldn't be so soon that T-ara's negative image will change for the better just by not singing dance songs but it will at least allow the T-ara members to show at least their sincerity towards the public.
We'll pay close attention to see if T-ara is able to overcome the negative stares from the public with their comeback and medium-tempo song and have a new second chance.
***
Source: Naver
About Author