T-ara show their dedication to the group and reunite to repay their fans' love and patience (Part 2)
---
Q. Civilization Express's 'Listening to Masterpieces in Hiding' received a lot of attention. Did being together on stage again influence the comeback?
Qri: It wouldn't be an exaggeration to say 'Listening to Masterpieces in Hiding' got T-ara back together. We always thought about a comeback but realistically it wasn't easy. A lot of people cheered for us after the 'Listening to Masterpieces in Hiding' concert, so we thought more positively about a comeback.
Jiyeon: Maybe Civilization Express touched something in our hearts. I was excited and teary because we were standing on stage together again after a long time. The members felt the same. It's what we wanted but our desperate hearts always ran into very real problems. We tried to make preparations several times but it wasn't easy at all. All the members missed T-ara and thanks to the fans' support and love, we did not give up.
Eunjung: It was the first time I practiced T-ara's choreography in years, it felt amazing to automatically start dancing. It felt like my body was moving faster than I realized, I didn't even have to adjust any angles. What we practiced and performed for such a long time remained in our bodies. So I was really excited to be performing as T-ara. Even now when we say, "hello, this is T-ara," I feel good and excited. I can't believe I'm T-ara. Looking back, seeing people happy to see us gave me courage.
Hyomin: I appeared on Civilization Express during my solo in 2019, they welcome me more than I thought and I was amazed and grateful how much they missed T-ara. After that, I was so happy to be with the members and the Civilization Express team, my heart is thankful to everyone who cheered for us. I think we came one step closer to our comeback thanks to them.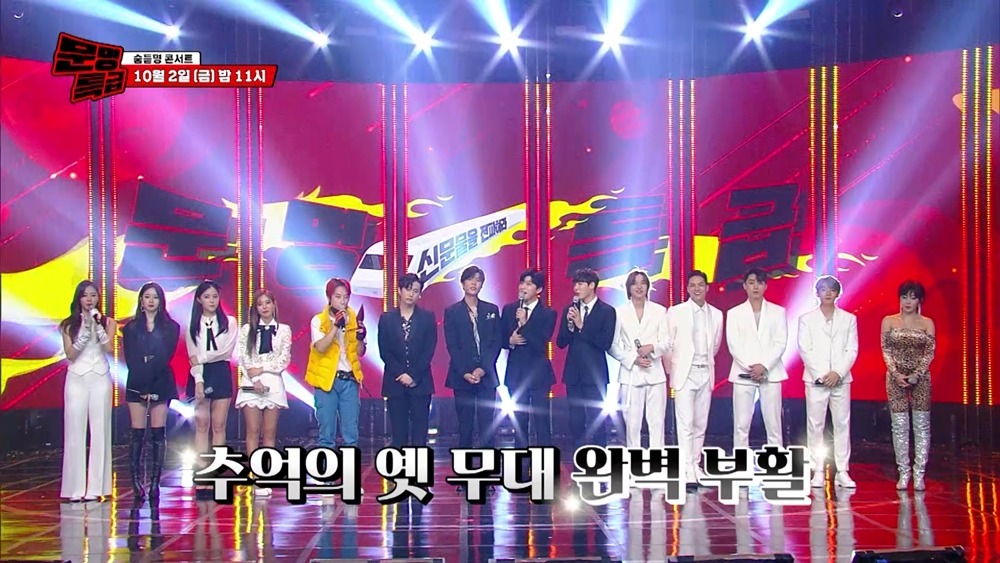 Q. This comeback is because there is a lot of love for the group and desire to meet the fans.
Eunjung: Exactly. We've received a lot from our fans. I think a lot about when our fans say, "what a miracle it is when a person likes a person." I thought it could be like a gift those who stayed by our side and protected us till now. I wanted to be a fresh and welcoming person to the fans we've made memories and songs with over the years in life. Rather than results, I think the biggest meaning of this album is to show we are still T-ara and we are still together.
Jiyeon: It's because of the fans we can come back. We received a lot of undeserved love and support. I always say this but I'm sorry, I'm thankful and I love you. We want to convey our feelings with this album, even just a little.
Hyomin: It's a story I tell in every interview but T-ara is my youth. I devoted all my youth to T-ara, it's part of my life. As much as I loved it, it's true I sometimes hated that name. Knowing that it's a name that's too precious to throw away, I desperately tried to protect it. I think our fans feel the same way. So I don't want to disappoint them.
Qri: If there was no love for the group, there'd be no reason to protect the name 'T-ara'.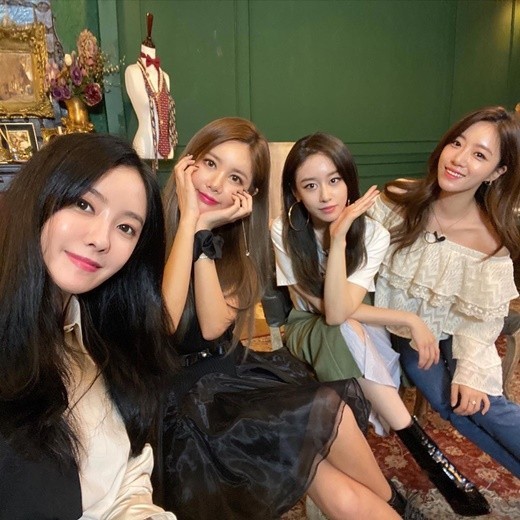 Q. There is a skit video like 'Boss T-ara' that can be seen on Instagram (T/N: referencing T-ara Co., Ltd). Is there any special content you have prepared?
Eunjung: We have a cool look for the album jacket, there are even a variety of skits I think everyone will like. We participate in the album production and operations as a company called T-ara Co., Ltd. The video's concept is a comeback proposal meeting. Maybe because we're 'concept idols', it was a lot of fun for me.
Jiyeon: A Boss T-ara skit and a Dingo documentary-reality, and there's also a fan party we prepared that we can enjoy together. We prepared a variety of content we wanted to show this time.
Hyomin: We even presented personally designed goods for the first time. I hope you enjoy the video, I hope you enjoy the goods too.
Qri: Since we personally designed the goods and participated in the meetings, I hope it will be a meaningful collection to the fans.
Q. You have a lot of love for your fans.
Eunjung: I really wanted to meet our fans. I'm glad we got this opportunity to meet them. The fans have been cheering and waiting for our next move. I hope we can sing, dance and have fun together after a long time. It's a party!
Qri: We're trying our best because we know what the fans want.
Jiyeon: I'm happy to complete my teens and 20s with T-ara. To the fans who spent half of my life with me, I'm both sorry and thankful. From now on, I want to express my gratitude more than my apology.
Hyomin: I don't know if we can repay the fans who have desperately waited for us, but thank you for always believing and waiting for us.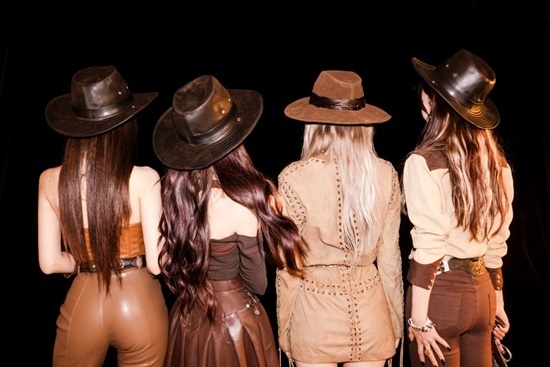 Q. Do you plan to regularly releases albums?
Eunjung: Even though the T-ara from 4 years ago and the T-ara today are the same, there's a different feeling, and as time passes our colors become more colorful. I hope we can be a group that gets together and welcomes you once in a while.
Jiyeon: Once this album's promotions are over, I don't know when that will be. However we will always support each other as we continue our personal activities. So as long as we stay the course, I believe the time will come again. Everything is difficult at first because the beginning is half the battle. We've accomplished the beginning.
Hyomin: If we receive lots of love, we can get back together again. If we get the chance, we will seriously think about it.
Qri: We prepared for this comeback while overcoming obstacles and thinking it could be our last time. We don't know the future, but we are 'T-ara forever' even when our hair is grey.
Q. We're curious about your goals for this promotion and future promotions.
Eunjung: I hope we can reintroduce what kind of group T-ara is and what kind of songs we sing. We haven't met our foreign fans in a long time, I hope we can perform for them again.
Jiyeon: The goal of this promotion is to let many people know T-ara is "present progressive". I hope that the moment we shared together will be remembered beautifully, I want to have many moments together. When the album promotions are over, I will greet you with more work. I hope you will support and watch our individual activities.
Hyomin: As always, there is no specific goal. We will do our best like we always do. We're a lucky group. Although the members put in a lot of effort, we're very lucky to be loved more than we deserve. We talk a lot about how lucky we are, that's why from now on, rather than the album's goal and results, we worked hard thinking it's time we repay the love we've received. At the beginning of my solo debut, I thought, "if I release this song it'll of course be loved, right?" Then sometimes there were moments I thought, "no matter how hard I try, I won't be loved." Even though I knew this, I did it again in the end. So I'm doing it anyways, I do it with a heart to do my best. I know all too well how undeserved and precious the love I have received is. We could feel the shift from good times to bad because the difference was clear. We stood on stage even when the cheers disappeared, I realized how precious those cheers were. I think I'm lucky to have received this realization. We worked hard thinking this promotion is also a precious opportunity for us, we want to enjoy ourselves again.
Qri: I hope the song does well, even without the support of a company, I'd be proud to receive a compliment that "T-ara's song are still good." We're going to greet our fans soon through YouTube content and an online concert, we hope many entertainment and perform opportunities will turn up. I hope you'll come see us often.
***
About Author