T-ara express their feelings and how they prepared to finally make a comeback after 4 years (Part 1)
Q. A comeback with all members after 4 years. How does it feel to release a song after such a long time?
Eunjung: We've waited for this moment for so long. I feel touched and grateful to be together once again.
Jiyeon: We always talked about a comeback but realistically they were many difficulties. It took a long time but I am thankful to the members for not giving up. Collaborating with Dingo is a good opportunity, it's very moving to finally show our work after 4 years.
Hyomin: We promised our fans we would make a comeback before the first snow, then we heard the news that the first snow had fallen. I'm sorry it took longer than I thought, but it's true I'm excited and happy.
Qri: I've waited for this moment for a long time. I'm proud we made it happen when we said, "let's do it this year!" I always thought it'd be nice to have a new song, now we're releasing 2 new songs after 4 years. Both songs have different styles so I don't know which you will like more, I hope you love them both.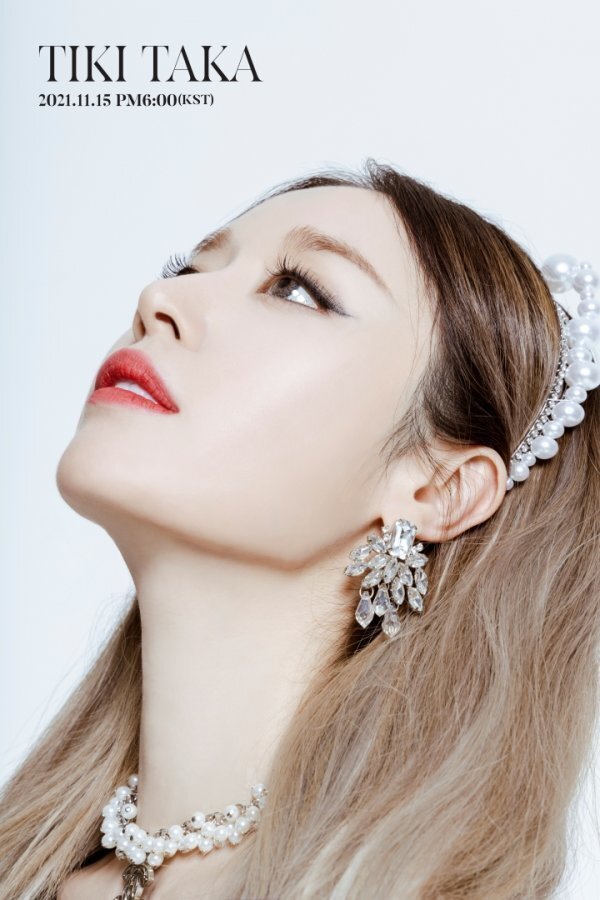 Q. Please tell us about your new songs that you prepared with great effort.
Jiyeon: 'All Kill' is a lyrical and hip dance song that shows T-ara's colors. As soon as we heard it we said, "this is our song," and came up with concept ideas. 'Tiki Taka' is a trendy and addictive dance song. We will show T-ara's different charms with both songs.
Q. This time you got together with the Dream Team, Cho Youngsoo and Ahn Youngmin.
Qri: 'All Kill' clearly shows T-ara's colors by combining a melody with sad lyrics that reminds me of western cowboys when I first heard it. Youngsoo and Youngmin made a song that when you listened to it, it felt like T-ara owned it. We're very grateful, they knew what we wanted so well, once again it felt like, "as expected; T-ara, Cho Youngsoo and Ahn Youngmin work well together."
Hyomin: It's been 9 years since Day By Day. Youngsoo and Youngmin are special to us. T-ara made their debut with a song by them and we continued to work together with them after that, it's a new feeling to unite after 9 years. We went to the recording studio very excited because it's been so long since we've seen them but when we saw them, it felt comfortable and familiar as if we met just yesterday, so it was amazing and fun.
Eunjung: I'm happy to once again work with the people who made the 'T-ara-like' and 'T-ara genre' songs. T-ara's songs are cute and exciting dance songs, but Youngsoo and Youngmin's songs that combine a magnificent feeling and sentimental melody also received lots of love. I'm excited and curious how the public will see the return of a more mature T-ara song.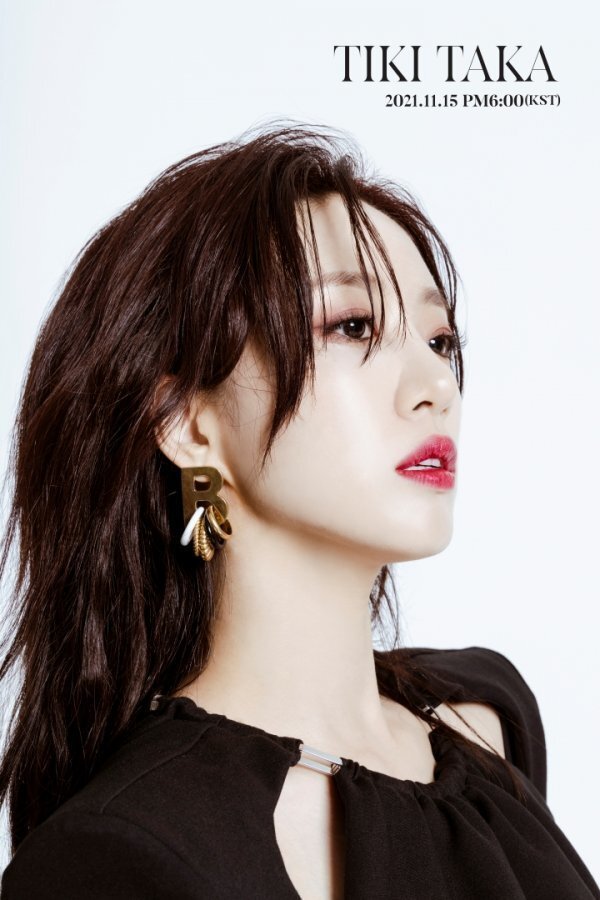 Q. Tell us a story from when you were producing the album.
Eunjung: It's been a while since I've heard Youngmin say, "that's right, good job," it reminded me of when I was a trainee receiving self-esteem training. (Laughs.) It was comforting to see him catch our differences and charms. 'Tiki Taka' was done with a new composer, so I'm excited because it felt like a new T-ara image was being created during the recording.
Jiyeon: A lot happened while we were producing the album without a company. It wasn't easy for the four of us to coordinate our personal activities with group activities. However, right from the start, the members were considerate and cooperative, and split the work. This album is called 'RE:T-ARA' perhaps because it is our last restart, it's an album we have affection for and holds a special meaning to us.
Qri: When I had schedules, I played 4 roles: stylist, manager, hairdresser, and makeup artist; it was becoming a burden and I was losing my mind. However, it wasn't just me, there were 3 other kids like me, it made me burst into laughter. I felt lucky that I wasn't alone.
Hyomin: I sympathize with all the members' stories, these are the most memorable stories for me too.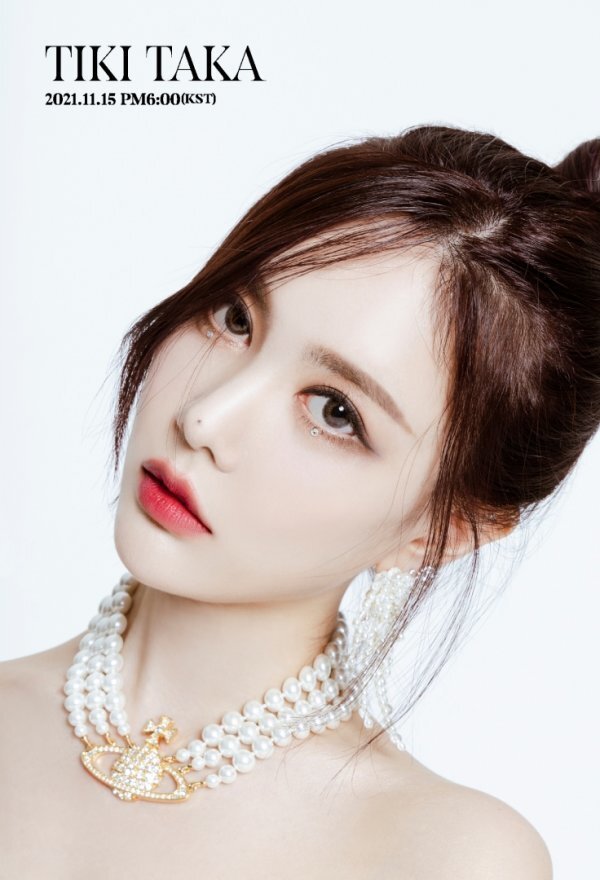 Q. This time the the members made a collaborative album. Is there a special reason?
Eunjung: We've received offers to produce concerts and albums before, unfortunately it was difficult to fit with our schedules. As such, it seems there was a natural desire to work together for this album.
Jiyeon: To be honest, it seemed impossible without this opportunity. The time had come to unite T-ara and I had a strong feeling we couldn't miss this moment. To the fans who waited for T-ara, with this album I hope we can express our feelings and repay the love you have given us.
Hyomin: If you've been doing a lot of passive activities, I hope you'll move/work more actively than before. We tried things we wanted to do together, I wanted to overcome the past regrets one by one. It's a lot harder than I thought but we're having a good time.
Qri: I thought this was the time we had to get together. I had a strong desire to do it before it was too late. I felt if we just waited for a love call from a company, we'd miss the right time.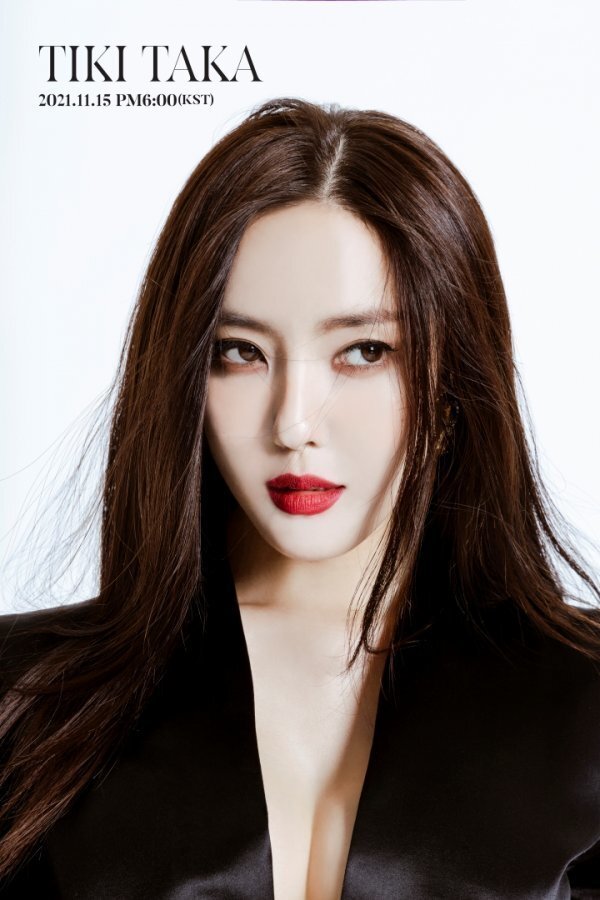 Q. It must not be easy for 4 people with different companies to get together, we're curious about the process.
Hyomin: Of course it wasn't easy. That's why it was delayed. Each company is different, and there's scheduling and collaboration to be done. However, we got through it because we all had the desire to preserve T-ara's name. Even now I still have the same desire.
Qri: It wasn't easy but the 4 of us became free agents at the same time, during this time we often met up and talked about a comeback.
Eunjung: Everyone had their own schedule and realistically it wasn't easy to make time. We had a strong desire to get together this time, we still had schedules but it progressed with consideration for each other. Even though everyone is busy, I'm grateful for the time we spend together. It's a time we all feel a great love for 'T-ara'.
Jiyeon: It was really difficult to get together because of different companies and personal activities. I asked my seniors for a lot of advice and when it was announced T-ara was making a comeback, our former staff were very helpful. The manager, hair dresser, makeup artist, stylist, choreography team, and composer were all happy and helped us as if it were their own job. While preparing like that, I thought now was the right moment for us to become free agents. It is a meaningful album everyone we worked with created with the same heart.
***
About Author