Boram and her mother, Lee Miyoung, share fashion advice and their personal healthcare routines
Korean female artist and representative of petite figures – Jeon Boram, even though she is not very tall, she knows how to take advantage of coordinating her outfit to emphasize her proportions. She even has her own unique way of healthcare and makeup. It's such a rare opportunity to have her share her private life at our interview today. We as well invited Boram's mother, the nation's mother of Korean dramas – Lee Miyoung, to our interview. Let's have a look at the mother-daughter interview that is filled with their chemistry!
There are lots of girls in Taiwan who share Boram's petite figure, and she doesn't hide that she privately gives fans some small tips on coordinating their outfits. Like the dress she is wearing, the waistline can change the visual proportions, allowing your legs to seem longer. She recommends picking clothes with bow ties or other cute ornaments for a more feminine look; in addition, she strongly emphasizes that petite girls should not wear loose and flat clothing, which not only makes you look like you're lacking vitality, but it also makes you look shorter.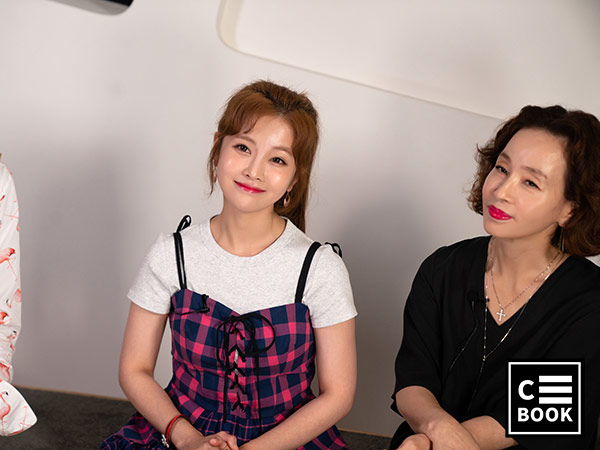 Girls highly value healthcare and makeup, and Boram who's both a Korean singer and actress, she must be even more vigilant. Howver, she can only choose one makeup item for today, and both Boram and her mom unanimously picked lipstick, as a lipstick alone can improve your overall complexion. On the other hand, if they could only pick one healthcare item, the mother and daughter chose reinforced moisturizing facial cream and facial masks respectively. Ladies, You should know that the most important thing about the foundation of skincare is moisture! No wonder this mother and daughter's skin is so moist and glossy.
Regarding how to maintain a good body figure, the host asked if they could only eat one type of food, what would they choose? Both Boram and her mom chose chicken breast and tofu that are full of protein, which is an important source for muscle growth, and not only do they satisfy your stomach, you won't easily get fat from eating them. This mother and daughter have such strict self-requirements that they also have a high self-discipline with eating.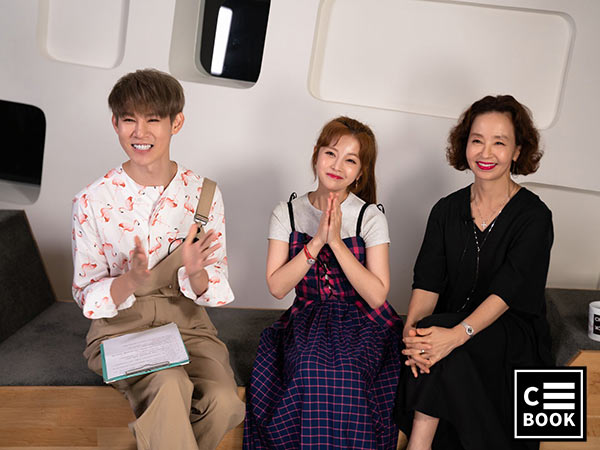 Boram reveals that at home, aside from drawing, she has another interest, which is mixing her own perfume and healthcare products. By mixing her different favorite fragrances together, she can create her own unique fragrance, and she can also make her own suitable healthcare product by making adjustments according to her changing skin texture. Even when she is busy and stressed, she can calm herself down through this interest.
When she was asked to recommend a sightseeing spot for fans visiting Korea for the the first time, she cutely responded that she's a geek girl, so she doesn't go out very often. However, she enjoys people coming over to her home to play. Her mom on the other hand enjoys taking slow strolls with nature, such as at Sokcho-si, Gangwon-do or at the Independence Gate – the West Gate, which symbolizes Korea's independence.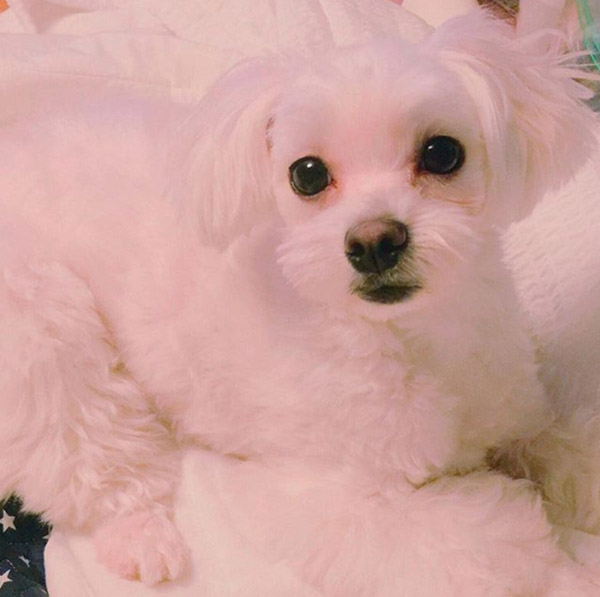 If you're a fan who follows her IG, you will notice a post about a puppy. She says that she's liked puppies ever since she was young, but because her parents felt it was a hassle to raise one, she only started raising one when she had the ability to after growing up. At their peak, they've raised 12 puppies, and now they have 5 remaining ones. Since her mom has grown to love puppies the more she raises them, she could only say that no one can resist a puppy's charm!
"What are your plans for the future," to which Boram only kept everyone in suspense, only saying that she will bring everyone a different Jeon Boram. Such mystery makes C Book even more curious, and just what kind of work will Boram bring for us? Let us implore the fans to wait and see with us at C Book!
***
Source: C Book
About Author