Hyomin talks about being a solo artist, T-ara's upcoming 10th anniversary and what she hopes for the future
This year, T-ara is welcoming their 10th anniversary. Having been loved as T-ara's Hyomin for the past 10 years, solo singer Hyomin begins her 2nd chapter through a new agency.

In an interview recently conducted at a cafe in Sinsa-dong, Hyomin made time to talk frankly about welcoming T-ara's 10th anniversary and her solo activities.

4 months after her 1st digital single, Mango, Hyomin made a comeback through her 2nd digital single, U Um U Um, and to the comments that this is not a song geared towards the general public, she conveyed, "I have a habit of constantly looking for new things. I'm more attracted to such things. So I think that's why I chose the song Mango. Though I'm realistic person, that part of me isn't realistic. However, if the song doesn't do a little well, it's not good for the people around me (T/N: staff, producers, etc.), so I sway around that part. I think it's time to meet the middle ground. Honestly speaking, I always worry about whether I should do this or not."
Hyomin opened up and said, "one thing that I felt this time was I want to challenge myself, but a singer's job is to stand on stage and be in harmony with the audience, I don't have many melodies that I can play in harmony with the audience. So I've been recently thinking about trying music that is more easily approachable by the public. So maybe the new song in February will be an easy and familiar song to get close to the public with. I'm called an artist, so there is a pressure to grow and be better than before, and I'm continuing to attempt to. When I think about it, I think that it'd be alright so as long as I have fun with what I can do."

While girl groups members who promoted at the same time as T-ara are now active as solo singers, Hyomin chose her challenging spirit as her own unique characteristic. She explained, "I want to do a lot of things musically and stylistically. Like a spectrum, when I want to show a dance, I want to show it with all my heart, when I want to show a song, I want to show it with all my heart. I feel like I want to come and go between various genres."

"Actually, if there is one thing something I'm very good at, I'd keep doing it. I felt that even when we were a group, I've said, "why don't we have a color?" We would do this then suddenly powerful (concept), then suddenly retro (concept), we were doing a lot of things and we thought negatively about it at first. But when we got through it, (we realized) it was our color. I don't know whether we got use to it or came to prefer it, but we wanted to do everything. So, it seems I haven't found my color."

T-ara, who debuted in 2009, concluded their 10-year history with MBK Entertainment in 2017 and announced a new beginning. Hyomin said about the members, "as T-ara walk their own paths, it's not over, but it feels like it's over, it was always on my mind and I didn't want that. So during our later activities, we joke around saying, 'hurry up, when T-ara's name is mentioned once again, we'll live on,' and we support each other's activities, even the small things. This July will be our 10th anniversary. We can't just let it go by but there's nothing in particular we can do, so we're discussing it carefully. It seems everyone's affection is still the same."

In regards to if she feel the members' absence, "I released 2 solo albums when we had group activities, I still felt their absence even then. For sure, since there was a place for me to return to, I felt relief, even when I was scared, now I feel more anxious than before," and regarding a collaboration with the members, she honestly spoke, "I think we can do it anytime, but I want to do it properly. Or rather, to be honest, I'd like to do something like a special album, if possible. It seems there are many mountains to climb, so there isn't any big plans."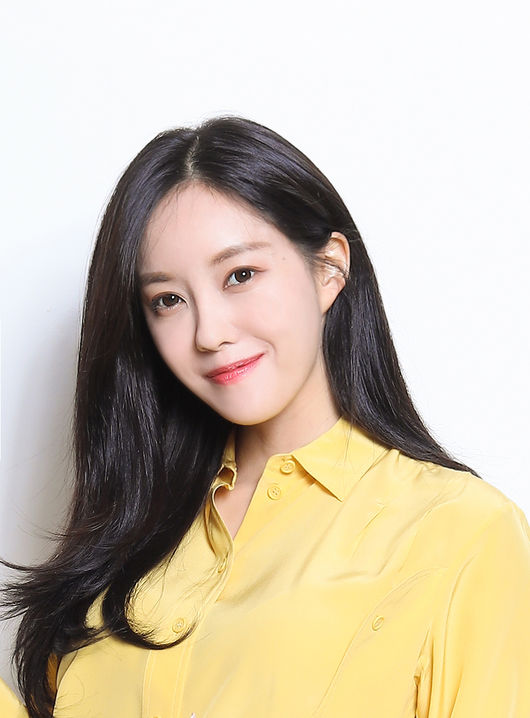 Hardened by big and small experiences in the last 10 years, Hyomin says, "It really feels like time has gone by so fast, and I don't think I've changed much. My mindset is to still have fun while preparing for this album. I started my social life earlier than my friends, when I see them around me now, it's just their beginning. However, I've already been doing this for 10 years, now I think about what should I do, not as an entertainer, and how to overcome this in my life. During this 10th anniversary period, I thought I should overcome this moment by leaving this feeling behind. I feel like I should live just as hard as my friends who work hard, I have many plans at the moment that I'm focused on practicing."

As a solo singer approaching her 10th year, Hyomin was asked to define the last 10 years and the 10 years to come with keywords, "the first chapter was fortune. We've always said, 'we have good luck. We're a lucky group.' It was during the K-Pop boom, we were active when girl groups were in the spotlight, and made our debut in China and Japan when Hallyu was booming."
"I sincerely think we received a lot of love for our activities at that time. We weren't special. There were times when it was hard, just like everyone has hard times, we rationalized it just came sooner for us, but looking at the bigger picture, I think we were still very lucky," she said bravely.
"The next 10 years will be of happiness. One thing I've felt most recently , I felt I had to do well to feel happiness (among the people) around me. Just because I'm happy doesn't mean there's happiness around me. So I want there to be happiness around me, then that would make me happy. I want many people to be happy as they listen to my songs," she conveyed her wish.
***
Source: Naver
Translation by: craZy, hyominniemouse
About Author